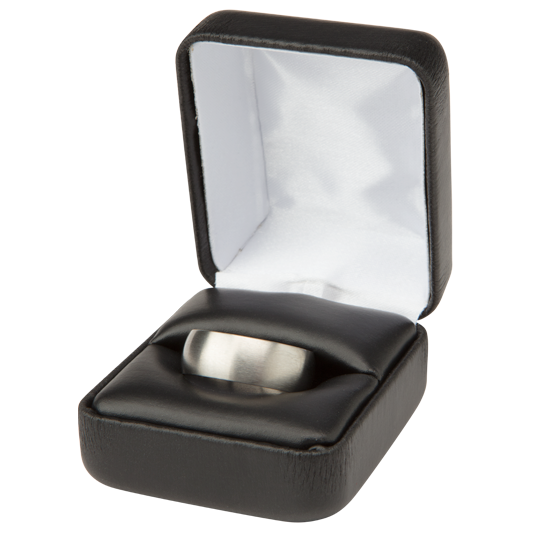 Get a FREE Stainless Steel Magnetic Ring with the purchase $49.99 or more thru March 31st.
Promotion valid through Mar 31st only while supplies last.
You must indicate in the order notes what size (6.0 - 13.5) you would like to recieve.
Please note that you will not see the free Ring per on your order during the checkout process.
Your free gift will be shipped with the order and noted on the invoice you will receive with your shipment.
Unisex Magnetic Med ID Bracelet - See Wallet Card
Sabona Medical ID Bracelets combine the function of alerting emergency personnel to a medical condition such as diabetes with style trends the consumer will wear. The Unisex Magnetic Med ID Bracelet is perfect for casual wear or dress, the gold plating and polished stainless steel are a beautiful combination. Of course the caduceus symbol is prominently displayed on one link and "SEE WALLET CARD" is permanently marked under that link. A FREE wallet card is included.
---
Not the right Med ID for you? Try:
Unisex Magnetic Med ID Bracelet - Custom Engraved
Unisex Magnetic Med ID Bracelet - Diabetic
Stainless My Conditions Medical ID Bracelet
Two Tone My Conditions Medical ID Bracelet
---
Sabona Medical ID Bracelets contain 1200 gauss Samarium Cobalt magnets! Sabona chooses Samarium Cobalt magnets for long term durability and rust resistant qualities.
Your wrist size will be very close to the size of the bracelet you need. Be sure to consider how loose or snug you want your Sabona to be. Typically, you want a link bracelet to fit more loosely. If a link bracelet is too snug, it will tend to hang up on your skin due to body moisture. Magnetic Bracelet sizes are S/M (7.0") and L/XL (8.0").
To clean your Sabona bracelet, use a good jewelry cleaning cloth to keep the outside polished and the inside clean.
---