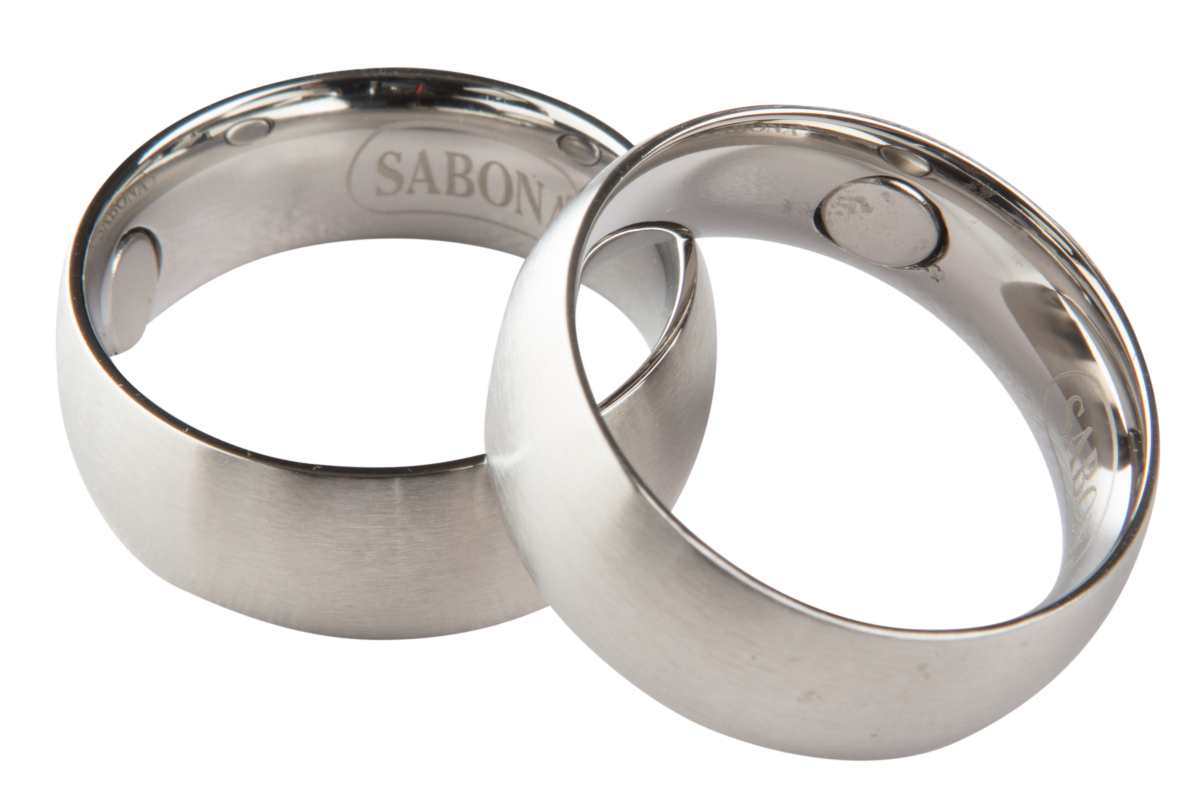 Get a FREE Stainless Steel Magnetic Ring
with every purchase $29.99 more more through 6/21/20 while supplies last!
Ring Size must be indicated in the Order Notes section at checkout. Sizes avaiable 6.0 - 13.5.
Please note that you will not see the free gift(s) will not appear on your order during the checkout process. Your free gift will be shipped with the order and noted on the invoice you will receive with your shipment.

Wire Magnetic Bracelet with Gold Balls
This bracelet has the cool, brilliant look of stainless steel with a 1200 gauss magnet in each gold tip. This clean-cut design has become a popular choice, as well as a signature product of Sabona.
---